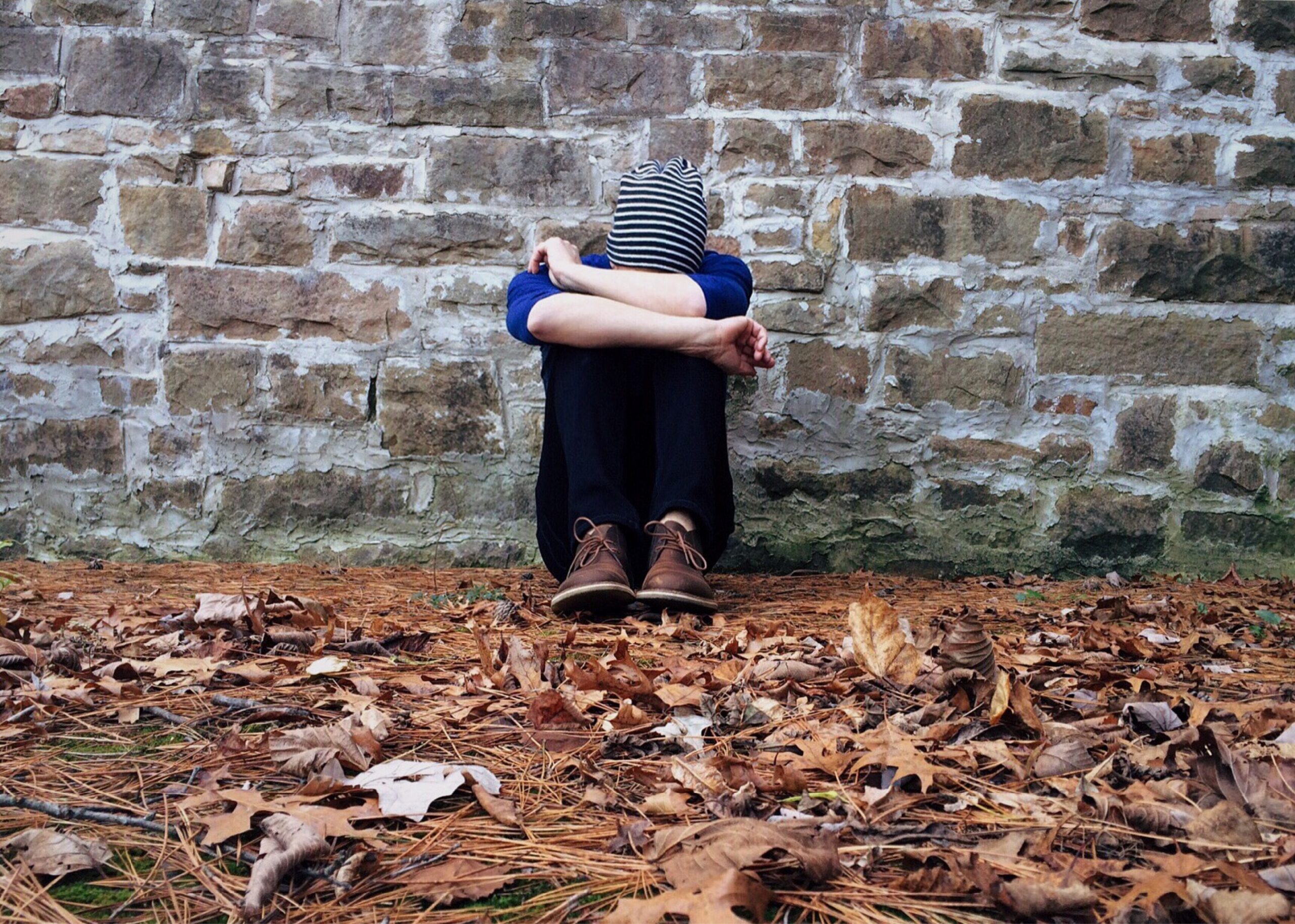 Ten Ways Everyday Life Can Get in the Way of Managing Your Illness –
And What You Can Do About it
Managing a chronic illness can be a daunting task and may seem impossible at times.  Every day life can get in the way of disease management but lifestyle change is important if you want to be able to manage your illness effectively.  Here are 10 problems you might run into and how you can handle them.
1. Financial Responsibilities
When you have trouble meeting your basic needs financially, it can cause stress on your mind and body. Excessive worry about when your next paycheck is coming or the next bill is due can have negative effects on your mood. Excess stress can trigger a flare or can create a situation in which depression can take over, making you less likely to care for yourself properly. It is important to seek out community support in times of financial need to help relieve some of that stress on your mind and body. There are resources out there, it is only a matter of finding them. Find a friend or family member and delegate the task of helping find financial support you might qualify for.
2. Housing/ Transportation Needs
Having difficulty finding stable housing and transportation can have a negative effect on your ability to manage your disease. Without adequate housing, your basic needs aren't being met and without transportation, it can leave you socially isolated and/ or unable to get to important appointments. As an adult the idea of having a roommate may not be ideal, but it can help with bills and shared transportation. Public transportation can be another great resource to help get to doctors appointments and even enjoying social activities. There are resources out there in your community and it can be good to seek out the help of a local community resource navigator to help find what you qualify for.
3. Employment
When you have a chronic illness, it can limit your physical ability as well as your cognitive ability. This can place limits on your ability to work to provide for yourself financially. Working a job where the expected responsibilities exceed your mental and physical ability to perform them can lead to increased stress and pressure to perform. People often push themselves to try to complete tasks in order to be seen as effective at work, which can lead to a further decline in health. Be honest with yourself about your physical and mental needs. There are agencies out there that help find jobs for people with disabilities with appropriate expectations where you can be effective AND take proper care of yourself.
4. Intimate Relationships
Having difficulty in personal relationships is one of the top 3 challenges my clients with chronic illness face. Consider having a good social support circle as part of good disease management. Having a chronic illness can have negative effects on our relationships because a lot of times you are busy worrying about all the complexities, fears and demands of managing your illness that you don't necessarily have time to manage your relationships too. When you get diagnosed with an illness, the people who care about you may not understand what you're going through and their expectations of your role in the relationship may remain the same even though you may no longer be able to realistically meet those expectations. Its just as important for your intimate partner to get support coping with what you are going through as it is for you to get support.
5. Caring for Children
Children who have a parent with a chronic physical illness were found to miss more school days than their same ages peers and are at risk for lower academic performance. Many times a parent's ability to cope with their illness can indirectly affect their children. Being a parent has many demands that can become too much on days when your illness is flaring or at it's worst. Employ the help of adult friends to help with household responsibilities and let the kids be kids. Talk to your child honestly and openly about your limitations. Let your family unit know that just like the individual lifestyle changes you make to find balance for your illness, the family as a whole will need to adjust their expectations of what family activities and responsibilities look like. Plan for support making meals, taking the kids to school events and household chores so that there is less stress not only for you, but for your family unit as well.
6. Free Time
When you weren't sick you might have spent your free time engaging in activities you enjoyed. Now that you're sick, free time can be spent resting, catching up or taking care of those doctor's appointments. Everything about managing a chronic illness effectively involves BALANCE. This means that if activities you don't find enjoyable are creeping into your free time, it's a red flag that you are not balancing yourself care with your daily responsibilities. Consider 'self care' a part of any good disease management plan also. Your free time is just as important as those doctor's appointments and can help reduce stress, increase your positive outlook and help you find reprieve from your illness.
7. Friendships
Often times, friendships are hard to maintain during the process of caring for your chronic illness. If your illness is invisible, it can be hard for friends to understand why you might call and cancel an event or social gathering. Saying, 'No' and setting boundaries that prioritize your own self care will be a new skill for you to learn and realizing that others may take it personally is a necessary realization. It is also important to remember that your social support circle is an important part of your disease management plan. It is ok to let go of friends who don't fit into your new lifestyle, but while doing so it is important to also be seeking out new friends who have a higher capacity for empathy, support and understanding. Keeping friends who make unrealistic demands of your friendship can be harmful to your ability to manage your disease appropriately.
8. Doctor's visits
Keeping up with doctors visits, specialists, blood work and other lab tests can be a job in and of itself. It is very easy to miss an appointment, delay important tests or even justify not seeking medical care for a number of reasons. It is important to remember, however, that adhering to your doctor's plan of treatment may not always be easy, but it is necessary. The stress of anticipation of lab results can be overwhelming, getting bad news from your doctor or the financial burden of medical care can all lead to poor treatment adherence. It is important to seek out emotional support to manage these burdens and to help maintain a hopeful outlook on treatment. Seeing a counselor or therapist to help cope with these tasks can be extremely helpful.
9. Medication side effects
All it takes is hearing one commercial about a new medication to treat your illness along with the myriad of potential side effects that comes with it to spook you out of trying a new treatment. It can take years to find a treatment plan that give you the balance you need to not only manage your disease but to still feel like a normal person. During that journey you might gain weight, experience increased fatigue or stomach problems and even have mood swings. All these experiences can make it hard to stay motivated to care for yourself properly. It is important to have a plan and clear set boundaries when trying any new medication. Talk to your doctor about these boundaries and let him/her know where you draw a line in the sand in regards to side effects you are or aren't willing to deal with. It's also important to remember that a lot of medications will have side effects only for a limited amount of time while your body adjusts to the medication. Seek out additional support from your support circle in order to mitigate any negative effects that might prevent you from engaging in any daily living activities.
10. Self Esteem
Having a chronic illness can challenge your self image – especially if your illness limits your physical ability or changes your physical appearance. When you feel bad about yourself it can effect how you care for your illness, which can lead to a further decline in health. Many things can affect how you feel about yourself when facing a chronic illness: social isolation, stigma and limited ability to do things you love can all contribute to poor self esteem. Seeking out community support groups can help you connect with others in a shared experience to discuss these experiences with. Understand that while you may have to limit activities you used to enjoy doing, there are many new activities that you can enjoy. A change in lifestyle doesn't have to mean that you can't learn to love this new version of 'you', find new friends who understand and support you and learn new activities that you enjoy and aren't limited by your illness.
Amanda Pratt is a Licensed Clinical Social Worker who also lives with several chronic illnesses. She has a private practice in St. Petersburg, Florida where she helps people with chronic illnesses learn to manage their disease effectively so they can live life to the fullest. 
Want to learn more? Sign up for our email list below to get premium access to online courses, new blog posts and educational content! Once you sign up, you will get our FREE GIFT: The Stress Reduction Activities Worksheet!