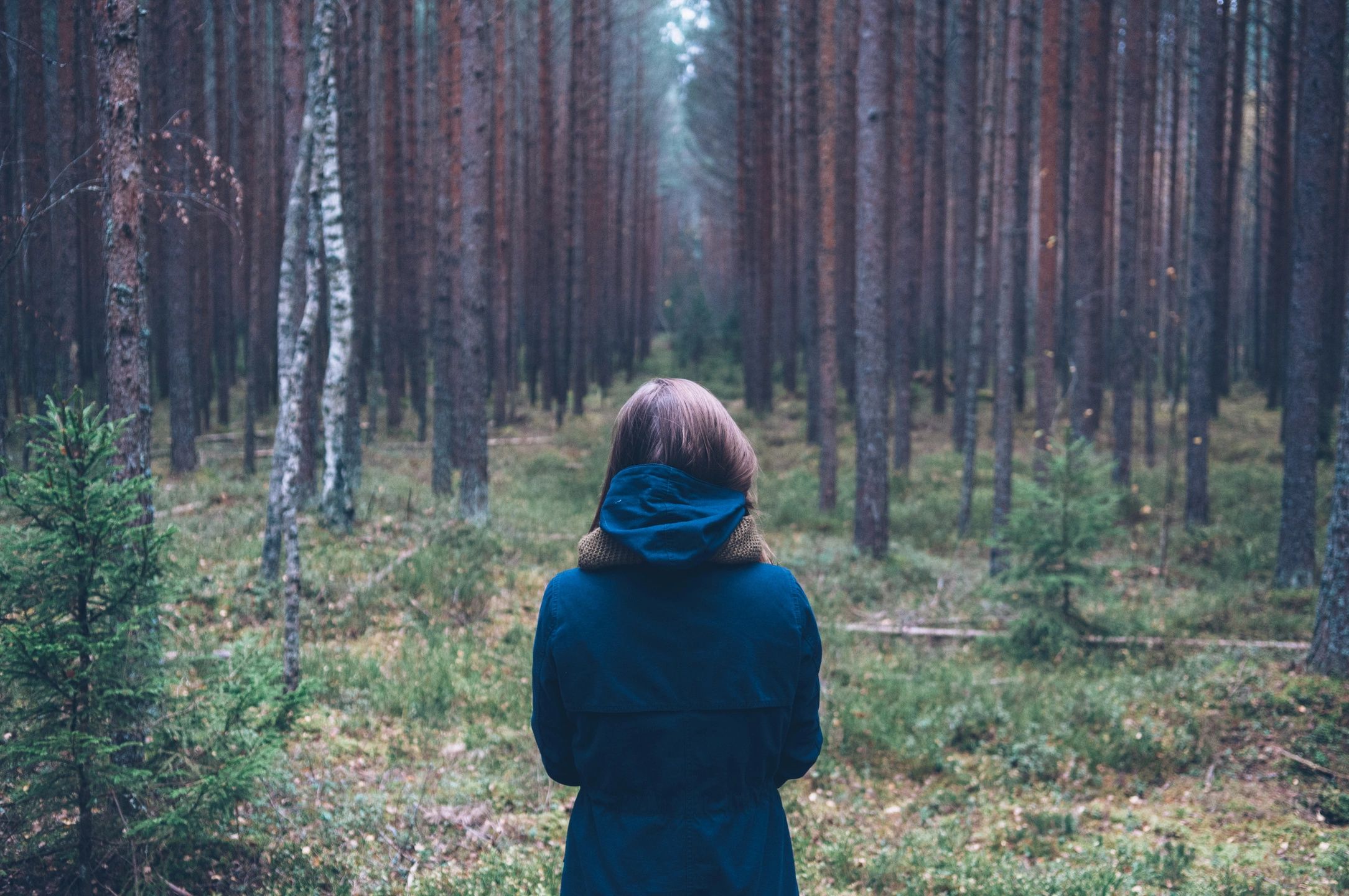 3 Ways To Manage Difficult Symptoms Better
Disease symptoms can either make you miserable, or teach you something. When you choose the latter, you begin to take control of your illness.
When my doctor said 'Lupus', I thought 'oh that's probably a virus or infection', you know, something that's treatable. [Tweet "What I wasn't expecting, was that Lupus and I would be spending the rest of my life together…'"]
What I wasn't expecting, was that Lupus and I would be spending the rest of my life together – til death do us part. At that time, my top 3 symptoms were:
Brain Fog – a pervasive cognitive and memory dysfunction that would lead to me no knowing where I lived, my zip code, what I was doing sitting in this chair, what I had for breakfast 10 minutes ago – you know, just complete loss of brain function.
Fatigue – the kind that hit you like a brick wall while you are in the middle of grocery shopping and makes you feel like you are going to pass out or like someone 'unplugged' your life energy source.
Chronic Widespread Pain – I had 3 different types of pain: One was deep, deep in the bones of my arms and legs and felt like my bones were burning from the inside out, One was a traveling, throbbing pain that would be in several spots at once, joints and all, and the third was a surface level muscle pain that felt like my skin hurt or when something lightly touched me it felt more like a punch, the after effects lingering for way too long.
Unfortunately, when we get diagnosed with a chronic illness – something we're going to have to learn to live with for a long period of time or even for the rest of our lives – we're automatically experiencing one of life's top stressors. When we experience difficult symptoms, until we learn to manage them, what triggers them or how to communicate them with those around us, they often go unchecked, which can make managing your chronic illness very difficult, induce flares or promote disease progression.  These increased symptoms can be hard to get back under control. Poor symptoms management can also lead to other illnesses coming to the forefront and a gradual wear and tear on us physically and emotionally.
Perhaps for you, It's been difficult to find ways to manage your symptoms and reduce them, which can lead to a downward spiral of physical and cognitive symptoms, depression and feelings of frustration with how to better your situation.
It's true that some symptoms are just a part of living with chronic illness. However, if we can learn to manage our symptoms, especially the most difficult ones, it makes managing our illnesses easier. When we have a disease management plan it is entirely possible to live a full life despite even the most difficult symptoms.
Keep reading to learn 3 ways to manage your chronic illness symptoms better.
What Could Happen If I Don't MAnage sYMPTOMS Appropriately?
The biggest downside of not managing symptoms is leading to your disease getting worse or at least not able to improve.  At the very least, you find yourself in an endless roller coaster of pain, fatigue, fluctuating weight, inability to function or even frequent hospital visits.  Living this way is extremely frustrating and can create difficult emotions related to dealing with unpredictability.
As you've read or watched from my post about the grieving process we go through at the beginning of our illness journey, we can experience denial or even pleading and bargaining, with the expectation that it will eventually 'work itself out' or just 'go away' and then life will be back to normal.  This was where I was the first two years of my diagnosis, still working full time and spending the evenings crying myself to sleep because my body hurt so bad. Not only was I NOT managing my symptoms, but I decided not to tell my job that I had any health problems and hid it in the most unproductive way: by hiding in my office whenever I felt like I was going to pass out from the fatigue or brushing off my brain fog as 'not having enough coffee'.  As a result, my blood work kept getting worse and worse, my treatments weren't as effective and I fell into the deepest depression I think I've ever experienced.
[Tweet "nobody wants a chronic illness, and they especially don't want to be told to 'stop complaining' or that 'it's all in your head'.'"]
Listen, nobody wants a chronic illness, and they especially don't want to be told to 'stop complaining' or that 'it's all in your head'.  So I get that it can be easier to just avoid dealing with it altogether, but it doesn't have to be this way.
The only way to come out on the other side of this battle, is to start taking a good, hard look at our lives and make our health the number 1 priority.
For the next 2-3 years, I would struggle to learn this valuable life lesson the hard way, which is why I'm sharing it with you now.
What will managing sYMPTOMS better do for me?
Although chronic illness brings with it a struggle to understand exactly what is happening to our mind and body and what that means for our future, we have the potential to problem solve and find great solutions for any problem that comes up. When we choose to implement disease management effectively, we can approach any situation with less worry and uncertainty using strategies that help us function and live our lives to the fullest.
We do this, through finding healthy coping skills that allow us to approach our symptoms with confidence in our ability to handle them.  Chronic illness can pose a number of stressors including loss of physical and social functioning, alterations in body image, managing difficult and complex medical regimens, and chronic pain.  Our judgment about how well we will be able to cope with these changes, determines how we actually cope with them.  If we feel overwhelmed and unprepared, we will react with fear and worry, whereas if we feel we have the tools we need to face the problem and resolve it, we will be more likely to problem solve and have better outcomes. THIS is where symptom management comes in!
3 Ways To Manage Difficult Symptoms Better
Depression, stress, and other mental health conditions may negatively affect a patient's chronic disease management capabilities more than the disease itself, according to a study published in Quality of Life Research. Further, results suggested that psychological distress impacts a person's' quality of life as much, or more, than having a chronic condition such as diabetes.  In order to address disease management, we must first tackle our stress.
Stress Management
The first thing I did to manage my stress, was to stop keeping my struggle a secret.  I finally broke down and told my supervisor that I had been ill for over a year and was struggling to make sense of it all.  I sought out therapeutic support to process all that I was going through and to help me problem solve decisions related to this new life that was forming. I sought out accommodations at work and even navigated joining social support groups that allowed me to hold space with others who shared in my struggles.
Over time, I learned that managing a chronic illness can be stressful, overwhelming and scary, but it doesn't have to be.  You can prepare and plan ahead which helps you problem solve any issues you may not consider when your time and options are limited. Today, at Imagine Life Therapy, I help clients work through all the fears, worries and stresses related to disease management, so they can worry less and feel prepared for just about anything that comes their way.
2. Self Monitoring
The second thing I did was start a symptom diary. There are some great apps out there like My Pain Diary: Chronic Pain & Symptom Tracker. It allows you to isolate symptoms and see your month of symptoms at a glance.  It even turns them into a graph of data you can share with your doctor and stores images under the day you took them. This not only allows you to spot trends in your symptoms over the weeks, months and years you are managing it, but it also allows you to start figuring out what triggers them, whether your treatments are working and if new things your adding to your management plan are making a difference over time.  You want to track your mood and your top 3 most distressing symptoms.  If your illness is food related, you can also track food and beverages.
3. Communication
With #1 and #2 come new ways to communicate with those around you about your symptoms. No longer will you suffer in silence when you take control of your symptoms. You can learn strategies for letting people around you know what you need and when, setting healthy boundaries, take responsibility for your feelings and be unapologetic about your needs. Communication with your healthcare provider, especially in situations where you feel you aren't being taken seriously, is extremely important.  I help my clients explore communication that works and doesn't work for them and empower them to take no BS when it comes to their health!
Getting diagnosed with a lifelong incurable illness or even one that is temporary but long lasting, can be scary and confusing.  These 3 tips can get you started down the road to successful disease management so that you can get back to living a fulfilling life with a bright future ahead of you.
Do you need help creating a symptom management plan? I'm here to help! 
CALL OR EMAIL TO SCHEDULE YOUR FIRST THERAPY SESSION TODAY!
Do you need help setting goals or creating a stress management plan? I'm here to help!
Sign up for my upcoming 6 week STRESS LESS online course and learn how to manage your stress, set goals to create healthier habits and measure your success with an accountability group and weekly check ins from Amanda Pratt, LCSW; Licensed Therapist and Life Coach!