STRESS LESS: Secrets to Successful Stress Management
This course is a 6 week, lifestyle changing course that teaches the skills you need to become a Stress Ninja!
Topics Include:
🔷 Stress: The Good, The Bad & The Ugly
🔷 Coping Strategies: The Anti- Stress
🔷 The Art of Action
🔷 Mindset
🔷 Communication
🔷 Self Care
***Students are accepted on a rotating basis. If the course isn't open right now, join the waitlist here: https://mailchi.mp/eb769ad6d31a/stressless

Sign Up For STRESS LESS Course
Join our 6 week stress management class here
____________________________
Tai Chi Workshops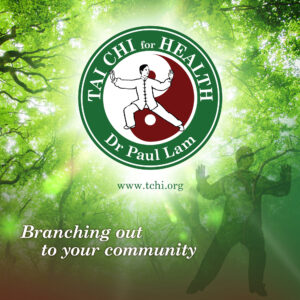 Amanda is a Certified Seated Tai Chi For Arthritis Instructor through the Tai Chi for Health Institute.
Amanda offers classes virtually, one-on-one instruction and group classes in the St. Petersburg area on a rolling basis as requested.  To request instruction or inquire about classes, contact via the inquiry box below:
NB: CDC recommends the Tai Chi for Arthritis program which is exactly the same as Tai Chi for Arthritis and Fall Prevention except the later has additional emphasis on fall prevention. Both programs are evidenced based to effective at preventing falls.
In 1997, Dr Paul Lam led a team of tai chi and medical specialists to create this program. It is easy, enjoyable and safe for people with arthritis to learn. Medical studies have shown the program to relieve pain for people with arthritis and improve their quality of lives, as well as preventing falls for the older adults.  For this reason, arthritis foundations around the world and the Centers for Disease Control and Prevention in America are giving it their full support.
Although especially effective for arthritis, it is a great start for beginner to improve health and wellness. The program is proven to be effective to prevent falls, that is why health departments around the world have utilized it for this purpose.
How does it work?
Medical authorities agree that suitable exercise for people with arthritis should incorporate components that can improve muscular strength, flexibility, and fitness.
Increased muscular strength supports and protects joints, which will reduce pain.  Flexibility exercises also help to reduce pain and stiffness, thus improving mobility.  Stamina or fitness is important for overall health and proper function of your heart, lungs and muscles.
Tai Chi for Arthritis helps people with arthritis to improve all these and more. It improves balance both mentally and physically thus significantly reduces the rate of fall of the older adults. Additional benefits include improving relaxation, vitality, posture, and immunity.
_____________________________

FREE PRESENTATION
10 Ways Stress Management is Good For Your Health
_____________________________

FREE PRESENTATION
Suddenly Sick: Adjusting to Life With Chronic Illness
______________________________
________________________________
Articles I've Written on Chronic Illness...

When Life Gets in the Way of Managing Your Chronic Illness …

Why I Don't Accept My Chronic Illnesses…

What the Stages of Grief Actually Looked Like For Me When I Got Diagnosed With Lupus…
5 Ways to Beat the Heat This Summer With Chronic Illness…
Take the Next Step…
I know seeking out support during difficult times can be hard – admitting that we need help is even harder!  Taking the first step to reach out means you have already started growing.  I am happy that you are here!  Schedule your FREE 15 minute video consultation OR schedule your first appointment with us online!