Why You're Here
Maybe you're feeling sad, lost, disconnected and misunderstood because dealing with a chronic illness isn't what you had planned for your life.
You might even be struggling to manage it all or come to terms with a new normal.  You want to see a bright future for yourself. You want to feel confident in your own body & mind, but you aren't sure how to get there. 
You may feel like you don't know how to talk to those around you about what's happening and when you try, they either don't get it or they don't believe you.
The things you have tried just haven't worked out and you feel hopeless about whether it's even possible to feel like yourself again.
I want you to know that I GET IT. I BELIEVE YOU.
I understand, because I've been there.
The first steps to living the life you imagined are KNOWING and BELIEVING that it IS possible –
and then being willing to do the work it takes to get there.
I can Help you do JUST THAT.
I help my clients through exploring what has happened, is happening and will happen.  I walk you through goal setting, challenge you to be the best version of yourself and support you through the ups and downs.
You CAN and WILL feel a renewed sense of purpose, confidence in your SELF and begin to feel connected to the people close to you again.
Sign Up TODAY for your FREE 15 minute phone consultation and start Living the Life YOU Imagined!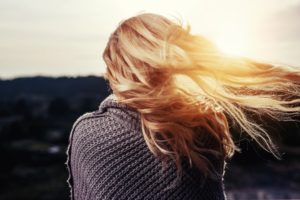 Due to Covid, I have chosen to offer the convenient option of  video sessions for therapeutic support. Clients living in Michigan, Florida and Alabama can take advantage of video based therapy. Schedule your first appointment online…
Take the first step…
I know seeking out therapy during difficult times can be hard – admitting that we need help is even harder!  Taking the first step to reach out means you have already started growing.  I am happy that you are here!  Schedule Your Appointment Now for a FREE 15 minute phone consultation!